Program
Following the tradition of the ANGEL conference series, there are no parallel sessions. The whole community will meet in the auditorium of the Saint Joseph Domaine.
The schedule is available (last updated 29th May 2018): ANGEL 2018 schedule
Please see the detailed program here
Invited Keynote speakers
Prof. Alfred Vogel
Ablation and cavitation dynamics in laser-based nanoparticle generation and excitation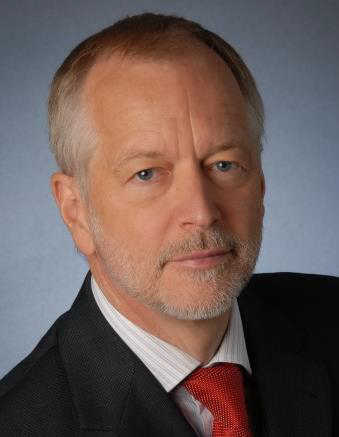 Prof. Alfred Vogel
is Director of the Institute of Biomedical Optics (BMO), University of Luebeck, Germany, and Deputy CEO of the Medical Laser Center Luebeck GmbH. He received the Ph.D. degree in Physics from University Goettingen in 1987, and the degree of Habilitated Doctor of Physics from the University of Luebeck, Germany, in 1999. Since 2010 he is also Adjunct Professor of Xi'an Jiaotong University, PR China. Dr. Vogel is fellow of the Optical Society (OSA) and of SPIE. He published 89 peer-revied papers, 6 book chapters, and 51 proceedings papers (together 10 070 citations, h= 42 according to Google Scholar, or 6045 citations, h = 35 according to ISI Web of knowledge, respectively). He holds 11 patents and has filed another 5 patent applications. He has delivered 167 plenary, key note, and invited talks. Dr. Vogel is editorial board member for the Journal of Biomedical Optics since 2002, served as associate editor of Optics Express from 2006-2009, and is advisory editor of Biomedical Optics Express since its launching in 2010. He reviewed for 54 international scientific journals, and served as reviewer for 30 German and international funding agencies and universities. Dr. Vogel has made major experimental and theoretical contributions to the field of pulsed laser interactions with molecules, cells and biological tissues. He developed comprehensive theoretical frameworks for pulsed laser tissue interactions ranging from photochemical changes to ablation, and for controlled nonlinear energy deposition in transparent dielectrics. He invented new technologies for imaging and characterization of plasmas, shock waves, cavitation bubbles, and ablation plume dynamics. His research encompasses surface ablation through linear absorption of ultraviolet and infrared laser pulses, ablation processes in a liquid environment such as in blood vessels or joints, as well as precise plasma-mediated ablation, surgery, and molecular modifications within nominally transparent materials such as ocular tissues and cells. His work in these areas has led to innovative strategies for improving cellular micro/nano surgery, intraocular surgery, and refractive surgery.
Prof. Daniel Guay
Nanoparticle generation by Lasers in Liquids: Applications to catalysis and electrocatalysis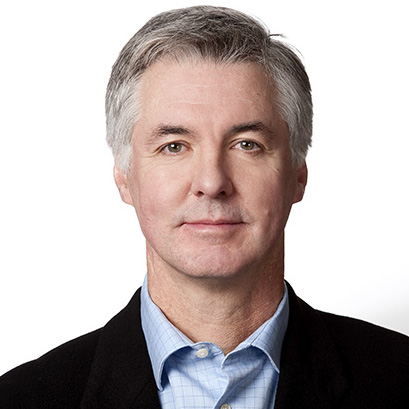 Prof. Daniel Guay received its Ph.D. degree in Energy and Materials from INRS in 1988. He went on to do his postdoctorat at the "Laboratoire pour l'Utilisation du Rayonnement Électromagnétique (LURE)" in France, the predecessor of SOLEIL. He was then hired as a researcher at the CNRS where he conducted a research program on the use of synchrotron to investigate the electrode/electrolyte interface. In 1991, he moved back to Canada, where he was hired as Professor (tenure-track position) at his alma mater (INRS). He published more than 200 peer-reviewed papers, a few book chapters, and several proceedings papers. He has more than 8300 citations and an h index of 49 according to Google Scholar. He holds 5 patents and has filed another 6 patent applications. He served on numerous committees, both in Canada and abroad. He is currently holding a Canada Research Chair (Tier I) in energy and materials and is currently Section Chair (Physical/Analytical) of the Natural Sciences and Engineering Research Council's Chemistry committee. Last year (2016-2017), he was also a member of the "Agence Nationale de Recherche" (France), "Comité d'évaluation scientifique : Énergie propre, sure et efficace".
Dr. Guay is a physicist by formation and is interested in electrocatalysis. He is well known for his numerous contributions to the field of materials and electrochemistry. He has developed and implemented several electrochemical cells to perform in situ X-ray diffraction and "in situ" X-ray photoelectron spectroscopy measurements, allowing characterization of electrodes to be performed in operating conditions. More recently, his work has focused on the use of pulsed laser deposition to prepare epitaxial alloys with well-defined crystallographic orientations and pulsed laser ablation in liquid to prepare alloy nanoparticles. The former preparation method allows to determine the intrinsic electrocatalytic properties of surfaces, while the second permits to study particle size effect of the same material on electrocatalysis. Both approaches complement each other nicely, allowing to span both fundamental and more practical aspects of electrocatalysis.
Invited speakers
Prof. Leonid V. Zhigilei

Atomistic modelling of the generation of nanoparticles and surface nanostructuring by short pulse laser ablation in liquids

University of Virginia,
Department of Materials Science and Engineering

http://www.faculty.virginia.edu/CompMat/
Dr. Galina Marzun

Prospects and challenges of laser-generated nanoparticles for industrial applications in catalysis

University of Duisburg-Essen
Faculty of Chemistry, Technical Chemistry I and Center for Nanointegration Duisburg-Essen(CENIDE)

https://www.uni-due.de/marzun-group/
Dr. Sergey Kudryashov

Laser fabrication of colloidal hybrid nanoparticles: formation scenario, perspective NLO and biomedical applications

Associate Professor, Division of Quantum Electronics, P.N. Lebedev Physics Institute, Moscow
Invited professor, ITMO university, Saint-Petersburg
https://www.researchgate.net/profile/Sergey_Kudryashov
Prof. Tetsuo Sakka

Dynamics of laser-induced plasma and mechanism of cluster formation

Kyoto University
Department of Energy and Hydrocarbon Chemistry, Graduate School of Engineering,


Dr. Guillaume BAFFOU

Photothermal effects of gold nanoparticles. Applications in chemistry and cell biology.

CNRS research scientist, Institut Fresnel – Marseille

http://www.guillaume.baffou.com/
Dr. Dibyendu Mukherjee

Composite nanomaterials and nanoalloys with engineered interfacial structures and functionalities manufactured via Laser Ablation Synthesis in Solution (LASiS)-based techniques

University of Tennessee, Knoxville Depts. of Mechanical, Aerospace & Biomedical Engineering, and Chemical & Biomolecular Engineering
Departmental: https://mabe.utk.edu/people/dibyendu-mukherjee
Research Group Homepage: http://dmukherj.wixsite.com/nbml-e3
Dr. Ekaterina Barmina

Generation of H2, O2 and Hydrogen peroxide by laser-induced breakdown aqueous solutions of nanoparticles

Wave Research Center of A.M. Prokhorov General Physics Institute of the Russian Academy of Sciences, Moscow

http://www.gpi.ru/eng/index.php
Tutorial talk
Dr. Vincenzo Amendola


Laser fabrication of nanoalloys for catalysis: generalities and opportunities.

Università di Padova
Department of Chemical Sciences 1
www.chimica.unipd.it/lasp
Topics
• Modelling and fundamentals of laser-based nanomaterial generation in liquids, including laser ablation in liquid of a solid target (LAL), laser melting in liquid (LML), and laser fragmentation in liquid (LFL).
• In-situ characterisation of the processes (imaging, plasma spectroscopy, SAXS, optical scattering and absorption …)
• Metal, carbon, semiconductor, and organic nanoparticles
• Nano-alloys, core-shell particles, nano-composites
• Nano-hybrids, conjugation with organic molecules and biomolecules
• Applications to biomedicine, pharma and health, catalyst, photonics, sensor, and more
• Nanoparticle productivity / scale-up