ANGEL 2018
Du 03/06/2018 au 07/06/2018
Domaine Saint Joseph - 38 allée Jean Paul II, 69 110 Sainte Foy lès Lyon
---
Previous ANGEL Conferences
ANGEL Conference 2010
June 29 - July 1, 2010
Engelberg, Switzerland
ANGEL Conference 2012
May 22 – 24, 2012
Taormina, Sicily, Italy
ANGEL Conference 2014
May 19-21, 2014
Matsuyama-shi, JAPAN
ANGEL Conference 2016
May 09–12, 2016
Essen, Germany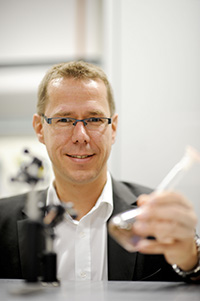 It was back in early spring 2009, when I first met one of the laser synthesis pioneers, Fumitaka Mafuné, in Japan. In Japanese (and also in European) tradition, you go to a bar to find out if you are likely to become friends in future. So we went to a nice place, and I have enjoyed some beer and edamame, while chatting about the growing community of this emerging field, we started putting down a list of pioneers and researchers we want to meet and talk to in future. (I still have this sheet of paper where all begun, but I cannot read my own handwriting of that evening anymore). We discussed back and forth about organizing a session on a larger conference, but as we do not like huge conferences with multiple parallel sessions ourselves, we agreed that we should give it a try to organize a free-standing conference without parallel session, purely on laser synthesis and processing of colloids. As he was the pioneer, older and much higher reputed, it was of course me who had to take over the work. First thing was finding a crispy acronym, and my PhD student Anna Neumeister who was our talented "acronym-machine" at these days created it: ANGEL. My former boss said "you will not have more than 20 attendees" and it was not so easy to find a good place. Silke Kramprich from the European Optical Society helped me a lot and we found "Engelberg" as a picturesque place. I thought that must be a good circumstance as "ENGEL" in German means "ANGEL". Sasha Ediger created a nice logo, and everything went step-by step, now handed over to international chairs, trying to find beautiful places to meet, with exciting social program and even more exciting science.
Prof. habil. Dr.-Ing. Stephan Barcikowski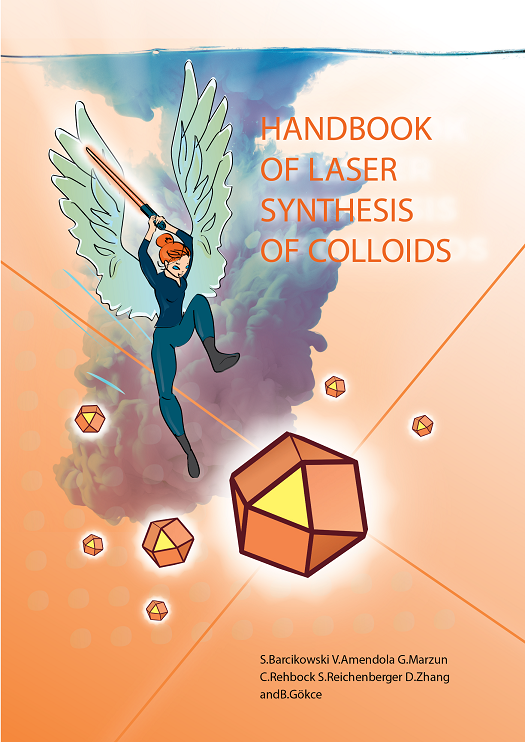 S. Barcikowski, V. Amendola, G. Marzun, C. Rehbock, S. Reichenberger, D. Zhang,
and B. Gökce. Handbook of Laser Synthesis of Colloids, DuEPublico, 2016.
DOI: 10.17185/duepublico/41087
Call for ANGEL2020
The call for proposals to chair the next international scientific conference series on Advanced Nanoparticle Generation and Excitation by Lasers in Liquids (ANGEL2020) is opened.
Please find attached the ANGEL venue guidelines for proposals to chair the conference :
"ANGEL2020 Venue Guidelines for Proposals to Chair the Conference.pdf"
Proposals (maximum 5 Slides: Chairs, Venue, Access, Financials, Extras) have to be submitted to the ANGEL2018 chairs (email :
abstract-angel2018@univ-lyon1.fr
), at least
one week before the beginning of the ANGEL 2018
Conference (June 3rd - 7th, Lyon, France).
Applicants will be invited for 5 min oral presentation
on Wednesday, 6 June 2018, 8 pm
, in front of the ANGEL2018 chairs, the International Advisory Board and the Programme Committee.
After voting by the Program committee members, the next ANGEL place, preliminary date and the new chair(s) will be announced at the last day of the ANGEL2018 conference.
Submit a proposals